Eldern Point Aircrash
O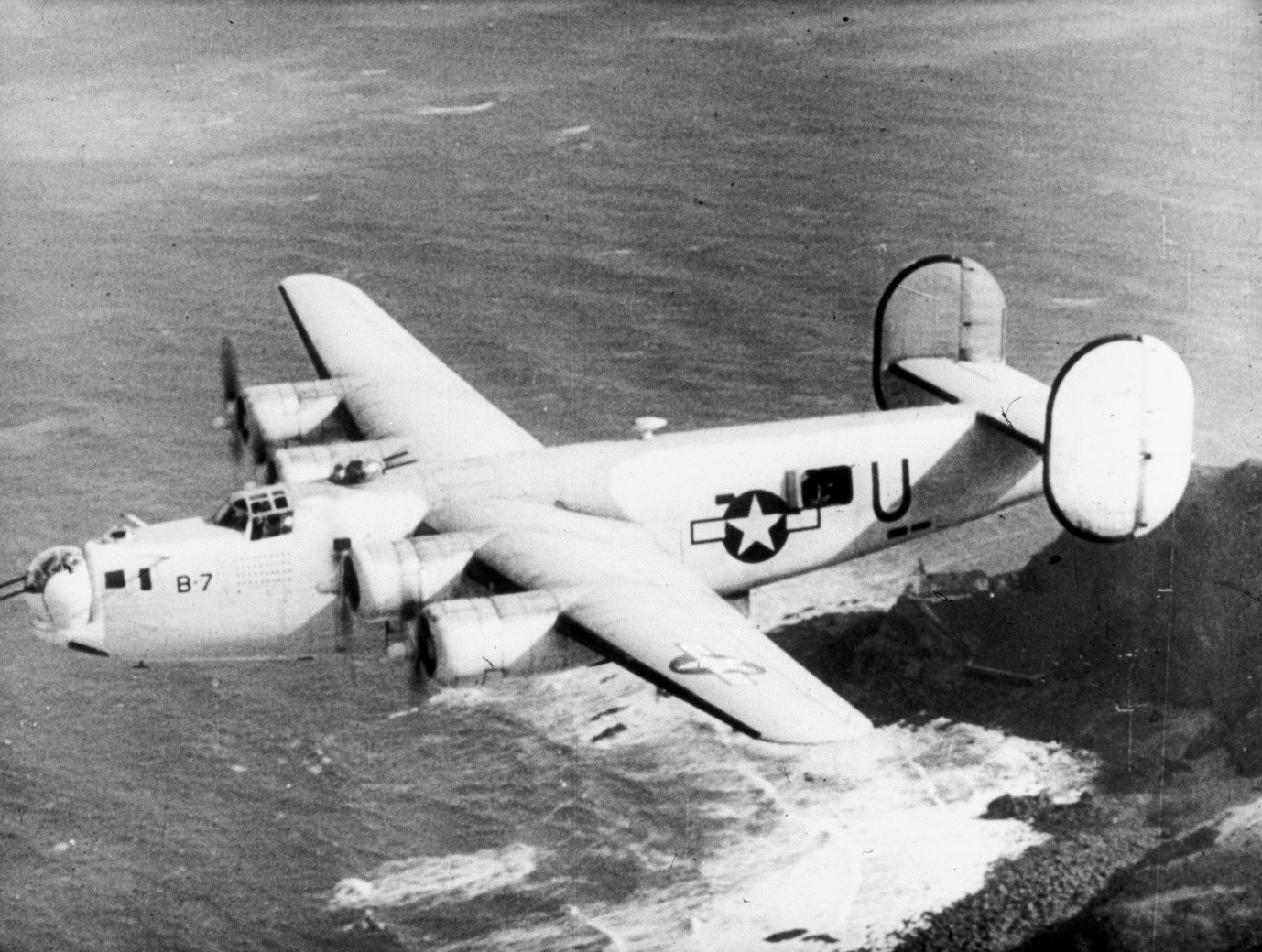 n 22 January 1943, an US American Airforce Liberator (B-24D) on secondment to RAF 2nd Antisubmarine Sqn, was returning to its base at St. Eval in Cornwall, after a routine 8 hour patrol, when bad weather and poor visibility settled in over southwest England. 
Approaching the coast of England, the plane requested that it be assisted by the 19 Group controller, who was asked to give it homing directions according to established procedures, to enable the plane to find its airfield. Unfortunately, the plane, flying very foggy weather, crashed into the cliffs above Shipload Bay killing the entire crew.
The plane was reportedly hit the cliffside about 50 feet below its crest. All the dead were recovered and originally laid to rest at the Brockwood Military cemetery near Woking, in Surrey
It appears that the families were originally led to believe that their next of kin had died in operations over Germany, as this statement appeared in local papers announcing the deaths of the airmen.

In 1948 seven of the aircrew were returned to the USA and the remaining three reburied in the Cambridge American Cemetery. Of the former, George O. Broussard, Jr., and Harold Kaplan are buried together in Section 15 of Arlington National Cemetery in America.
Crew (all killed):
2nd Lt George Oscar Broussard, Jr (pilot)
2nd Lt Leonard L Deshant (co-pilot)
2nd Lt Robert Lucian Shedden (navigator)
2nd Lt Elliot Ernest Stone (bombardier)
T/Sgt Grant L Craig (flight engineer/top turret gunner)
T/Sgt Bernard F Hickman (air gunner)
T/Sgt Harold Kaplan (radio operator)
T/Sgt Frank Kozjak, Jr (assistant radio operator)
T/Sgt George Malham Shaheen (engineer)
S/Sgt Louis A Nagy (ASV radar operator)
Image: A US Airforce 'Liberator' bomber above Hartland Point during World War II.