Clovelly Aircrash - The RAF Loses One Of Its Aces
On the night of 24th August 1943 a plane flying out of RAF Chivenor crashed at Higher Clovelly, killing all the crew on board. The pilot was Wing Commander Rowland Gascoigne Musson who at the time of the crash was the commanding officer of No 172 Squadron.
172 Squadron had been activated the previous year and was involved in trialling and then using the famous Leigh Light. This was a powerful searchlight used to illuminate targets at night and the Squadron was employed in anti-submarine missions in the Bay of Biscay.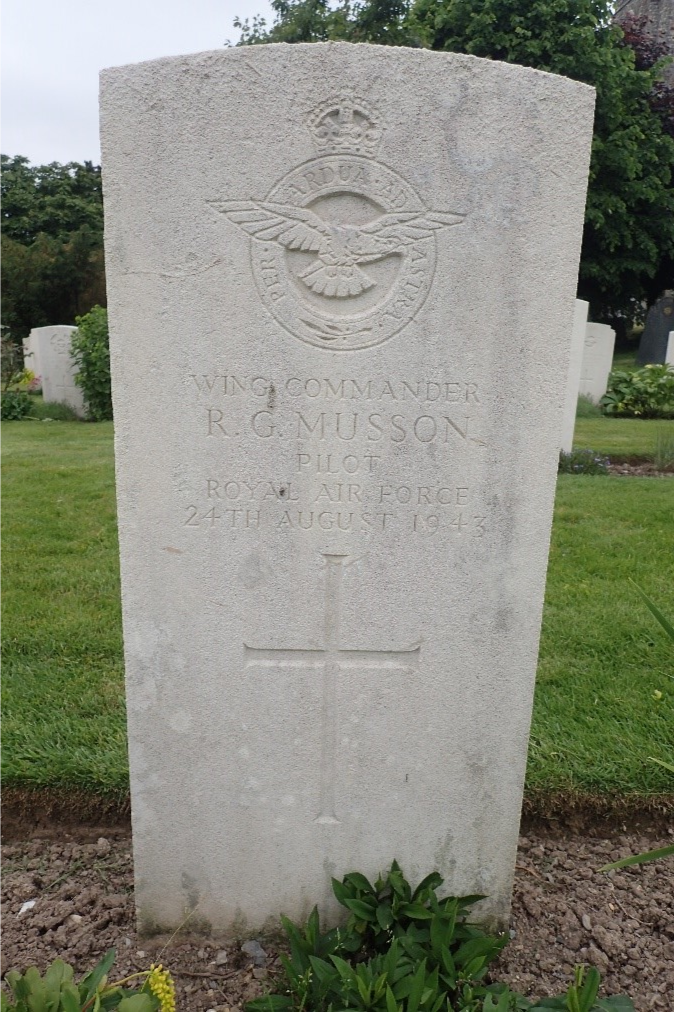 According to eyewitnesses, the aircraft had been flying across Bideford Bay, when it made an unusual turn above Clovelly harbour.  Flying at only 700 feet, the ground rises steeply and the aircraft soon struck overhead power lines near Higher Clovelly before hitting the ground and exploding.
Wing Commander Musson had been a well-known celebrity. He was an outstanding cricketer representing the RAF before the war. However, his main claim to fame was that he briefly held the Long-Distance flight record in 1937, when he navigated an RAF Vickers Wellesley on a long distance, non-stop flight for over 6,000 miles from Ismalia in Egypt to Australia, until he ran out of fuel. However, the record was taken by another pilot of the flight piloted by Squadron Leader Dick Kellett, who landed in Darwin some 30 minutes later.
During the war Musson had been selected to lead 172 "Leigh Light" Squadron on U Boat search and destroy missions in the Atlantic. On 30th July 1943 , Musson's aircraft managed to depth charge and sink a U-Boat (U-614 commanded by Kapitan-Leutnant Wolfgang Strater) in the Bay of Biscay, one of the first successful attacks undertaken using the Leigh Light.
Little over a month later, Musson was killed with his entire crew, having made a fatal turn over Clovelly, This accident was contrary to normal procedure, which usually involved a turn over Hartland Point, ensuring the aircraft remained over the sea. The subsequent Court of Inquiry could not conclude if this was pilot error or a navigational system error. However, the heading taken by the Wellington as it turned inland would suggest that the crew thought that they were over Hartland Point.
Rowland Musson is buried at Heanton Punchardon Church, above Chivenor along with the 6th Member of his crew Flight Lieutenant Leslie Herbert Burden and Jame Scott Walker. The memorial near Clovelly cross, which commemorates the crew, is located on the road just north of Clovelly Dykes and near where the aircraft crashed.