During World War II several aircraft met their end, and crew tragically lost their lives, on North Devon's coast.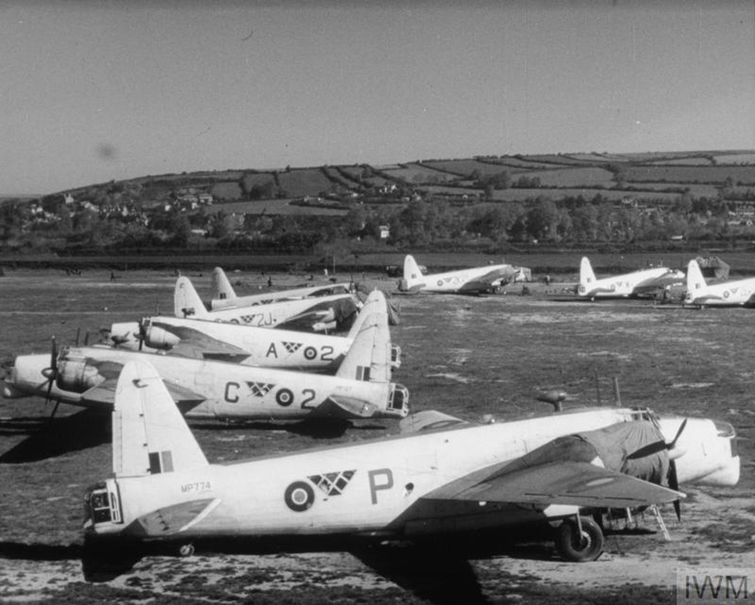 Most of the crash sites in the North Devon Coast AONB are associated with the RAF base at Chivenor, near Barnstaple.
Crews practiced off the North Devon Coast, using both Bideford Bay and the Morte Bay Practice Bombing range, located between Croyde and Wooacombe. On operations, they would fly out from Chivenor, to the Atlantic and Bay of Biscay, via Hartland Point.
Although aircraft had been around for about 40 years, crews were extremely vulnerable to air accidents and engine failures, as well as attack from the enemy. During this period several aircraft were lost along the North Devon Coast. 
During the early part of the war the South West changed from a quiet backwater into the front-line of the War. It was possible that the Germans could invade the South West and the Germans realised that one of the ways to defeat Britain was to cut off her overseas supplies.  
The fall of France in the summer of 1940 had meant that their submarine and surface fleets could now operate in the Atlantic. Britain's supply lines were crippled by German submarine (the infamous U-Boats) that focussed their attention on ships crossing the Atlantic, using their newly acquired French ports.
As a result in October 1940, the former civil airfield at Chivenor, on the banks of the River Taw was activated as a RAF Coastal Command base. It was from here that aircraft and their crews trained to fight the Germans at sea and to fly operational sorties to protect our Atlantic convoys.                                                                                                          
FIND OUT MORE

Higher Clovelly                         Eldern Point                                                    Windbury
For further information see https://www.britishmilitaryhistory.co.uk/coastal-command-r-a-f-chivenor/
Header image Liberartor at Hartland Point © Imperial War Museum
Main image :Coastal Command Wellington Bombers at RAF Chivenor © Imperial War Museum