Management Plan Review
What's Your View?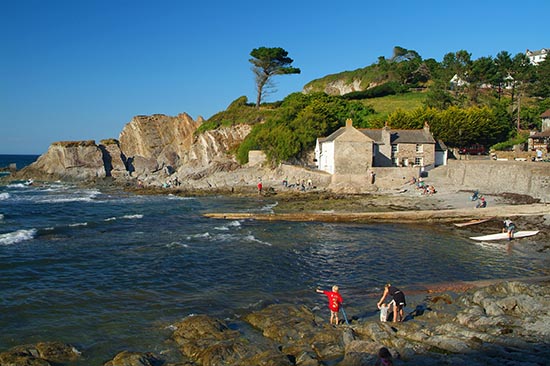 We want to hear your views on the draft Management Plan (2019-2024). Please email us your comments, referencing policies and page numbers, to aonb@devon.gov.uk.  Alternatively send your comments in writing to North Devon Coast AONB, Taw View, North Walk, Barnstaple, Devon EX39 1EE.
All comments by 3rd December 2018 please.
Hard copies are available at the following locations:
Public Libraries at Barnstaple and Bideford
North Devon Council offices at Lynton House, Barnstaple and Ilfracombe
Torridge District Council – Riverbank House, Bideford
Combe Martin Museum and Information Point
Braunton - Countryside Centre, Caen Street, then Braunton Library from 3 November
Once the consultation has closed all responses will be taken into consideration and used to shape the final Management Plan and supporting documentation. The final Management Plan will be formally adopted by the Local Authorities in Spring 2019. All responses received will be recorded in a Statement of Consultation and published with the final document.
AONB Manager Jenny Carey-Wood said, "The Areas of Outstanding Natural Beauty are a living and working landscape, protected for the nation and providing a high-quality coast for all to enjoy. We really welcome the opportunity to hear from those who live and work in or visit this landscape to set out the priorities for the North Devon Coast AONB now, especially with a once in a lifetime government review of protected landscapes and an opportunity for change with new agricultural and environmental policies."
 It should be noted that this consultation is concerned with the management strategy and priority actions. Details of delivery actions and partners will be identified and prioritised in the AONB Partnership's Annual Business Plans produced at the beginning of each year. All supporting documents will be published with the final document in 2019.
 Background
The Countryside and Rights of Way Act 2000 requires that all Local Authorities in the North Devon AONB act together to review and publish amendments to the current Management Plan by 31st March 2019.  The North Devon Coast AONB Partnership has been asked to undertake this review on their behalf. The review process, the Draft North Devon Coast AONB Management Plan 2019-24 and the work that follows, will seek to reflect the views and aspirations of a wide range of individuals, organisations and businesses.
 The AONB team has carried out initial consultations with AONB Partnership members, local and regional agencies and held six 'expert debates' on key themes to inform this 'light touch' review as preparation for the formal consultation. Thank you to everyone who has already contributed to this approach.
 Documents
Consultation Draft Management Plan 2019-2024
Strategic Environmental Assessment Screening Report
Statement of Consultation and Community Involvement
2014 - 2019 North Devon Coast AONB Management Plan
Habitats Regulation Assessment